INTERNATIONAL DAIRY EXPO & SUMMIT / CHINA'17
---
www.dairyexpo.com
21-23, April, 2017
Harbin International Exhibition Center
Harbin City·Heilongjiang·CHINA
Supporters:
General Administration of Quality Supervision,
Inspection and Quarantine of the People's Republic of China(AQSIQ)
Heilongjiang Provincial Government
Chinese Society of Inspection and Quarantine(CSIQ)
Organizer:
China Great Wall International Exhibition Co., Ltd
What is International Dairy Expo & Summit/China?
The International Dairy Expo & Summit /China is a prominent annual dairy industry event. It is a well-known, highly influential international brand show in the global dairy industry. Tens of thousands of professionals, purchasers from dairy enterprises, cow breeding businesses, academic institutions and governmental officials attend this show each year.
The International Dairy Expo & Summit ? China'17 will be held in April 20-23, 2016, Harbin, Capital city of Heilongjiang province.
There are countless reasons to participate in this year's event!
Reach new potential customers at the conference and at various networking events.
Meet with major industry players. Including a variety of dairy, beef and goat operators, farm managers, manufacturers, traders, government officials, researchers and reporters.
Gain valuable market insight by interaction with provincial and national government policy makers including AQSIQ.
Grow your understanding of China's most influential dairy and beef production place and gain your company's place within it.
To benefit from a privileged place:
China, World's Largest Growing Dairy Market
2015, China has imported from overseas:
153,309 cows
1,611,100 Tons dairy products
1,210,000 Tons Hay
Heilongjiang, the Epicenter of China Dairy Industry
Located at the excellent dairy cattle breeding area in the world in 2014
1,934,100 Cows
5,704,800 Tons Raw milk
Government Financial Support
USD 210,000,000 for building 100 farms with 1200 milking cows each farm
The 14th International Dairy Expo & Summit /China was successfully held in Harbin, Heilongjiang province, China. From April 20-23, 2016, with 310 exhibitors from over 20 countries and regions. 20,000 entries of buyers from 36 countries and areas were attracted to purchase products on-site.
Review of International Dairy Expo & Summit / China'16
Successfully attempting a Guinness World Records® of Largest Display of Cheese Variety
"Baby cows" visitors
Crowd of visitors
The USA pavilion
China-France Forum
Calf display area
Where are the exhibitors from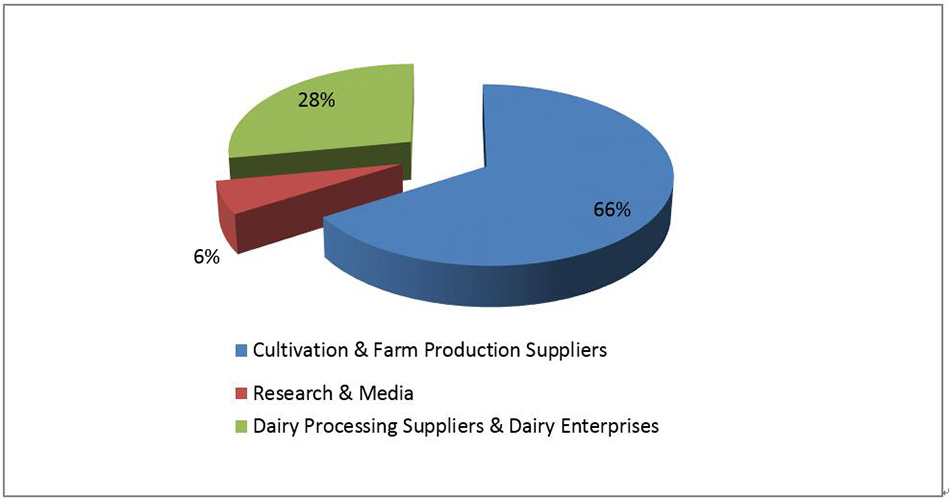 Where are the visitors from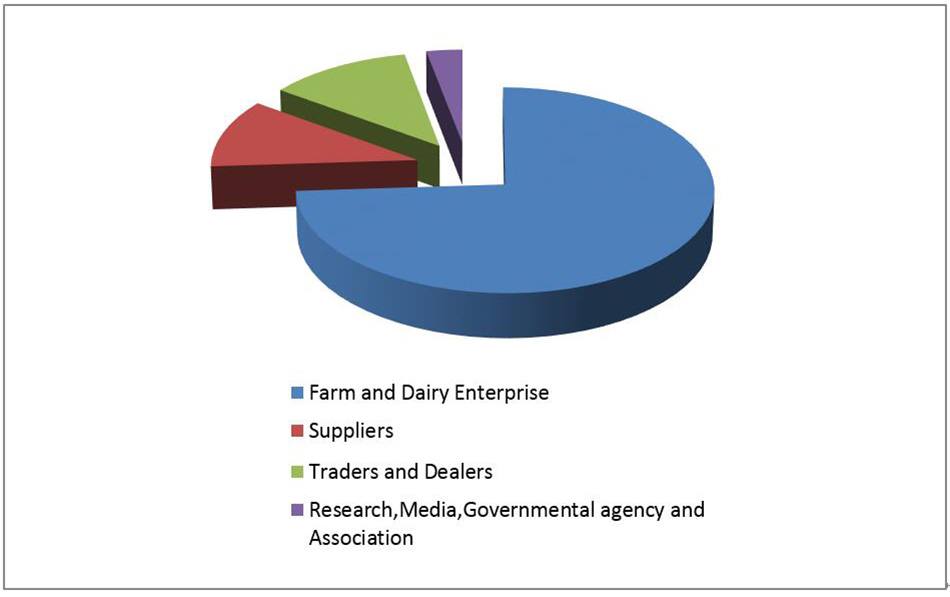 Exhibit Profile
Cattle Cultivation and Farm Facilities:
Dairy & Beef Cattle Breeding, Farm Facilities and Management, Milking Equipments and Accessories, Feeding Systems, Manure Treatment Systems, Forage, Feed, Feed Additives and Feed Processing Equipments, Cattle Health-Care and Medicines, Fresh Milk Storage and Transportation, Dairy Analyzer
Dairy Product Processing Equipments and Ingredients:
Ingredients and Additives, Packing Equipments and Materials, Dairy Product Processing Production Lines, Equipments and Accessories for Separation, Mixing, UHT, Fermentation, Sterilization, Cold Storage and Transportation Equipments, Dairy Analyzer
Dairy Products:
Liquid Milk, Yogurt, Milk Powder, Cheese, Butter, Ice-Cream, Health-Care Products
Others
Association, Organization, Consulting Services, Website, Publication and so on
For further detailed information about International Dairy Expo & Summit / China'17, Please visit
Contact:
China Great Wall International Exhibition Co., Ltd.
Mr. Hugh Wang, Ms. Laurel Yu
Tel: +86-10-88102251, +86-10-88102255
Email: wangshuo@chgie.com; wenhui@chgie.com
Address: No. 88 Nan Cai Yuan Street, Xicheng District, Beijing ,China
Zip Code: 100054