The 23rd China International Pet Show (CIPS 2019)
---
Date: November 20-23,2019
Venue: National Exhibition and Convention Center (shanghai)
Organizer: China Great Wall International Exhibition Co., Ltd.
With 23 years of development, China International Pet Show (CIPS) has become the largest pet and aquarium supplies show in Asia-Pacific region. CIPS 2019 is expected to have 1500 exhibitors in 130,000sqm show space, pools together pets and aquarium manufacturers and suppliers from all over the world, counted as the most efficient platform for both Internal trade and International trade.
Why come to CIPS?
1. A platform for developing Asian and Chinese market
2. An ideal sourcing platform for global pet industry
3. Displaying company image and enhance brand influence
4. Gaining in-depth understanding of the market, seizing latest industry trends
Exhibitor feedback
Qian Hu Corporation Limited (Singapore) Mr. Yang - R&D Manager
I am satisfied with the show. CIPS is an important platform for aquatic companies to gather together and communicate.
Jiangsu Zhong Heng Pet Articles Joint – Stock Mr. Gang Wang - Sales Director
We have followed GIE for more than 10 years, and we are willing to do so for the continued journey.
SICCE-KUNZ (Italy) Anna - Sales Manager & Jack - Asia-Pacific Region Manager
Anna: CIPS is a big international event. It is a great chance to meet all our customers. We will join in CIPS continuously because we are pleased with the growing business.
Jack: I agree with Anna. CIPS is the biggest pet show in Asia with strong influence in Asia-Pacific region. We are all happy to meet new customers and to explore new business here.
Patchwork Pet (USA) Michael–Sales Manager
We have been participated in the show for 5 years. It is a great show to meet new customers and to explore new business. We think it is a great show put on by a great team.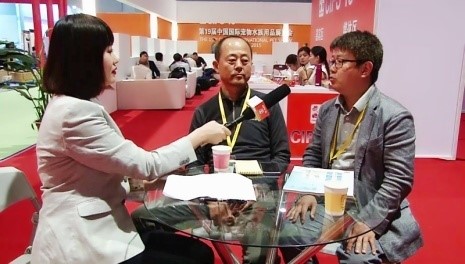 PAULS COMPANY CO., LTD. (Korea) Paul Cho – President
It is our first time to arrange Korean delegation for CIPS. It has been a huge success. Korean pavilion is very happy with their business outcome and I hope we can continue the cooperation in the long run.